My Base Security And Privacy For All Of My iOS/padOS Devices
Back to Blogs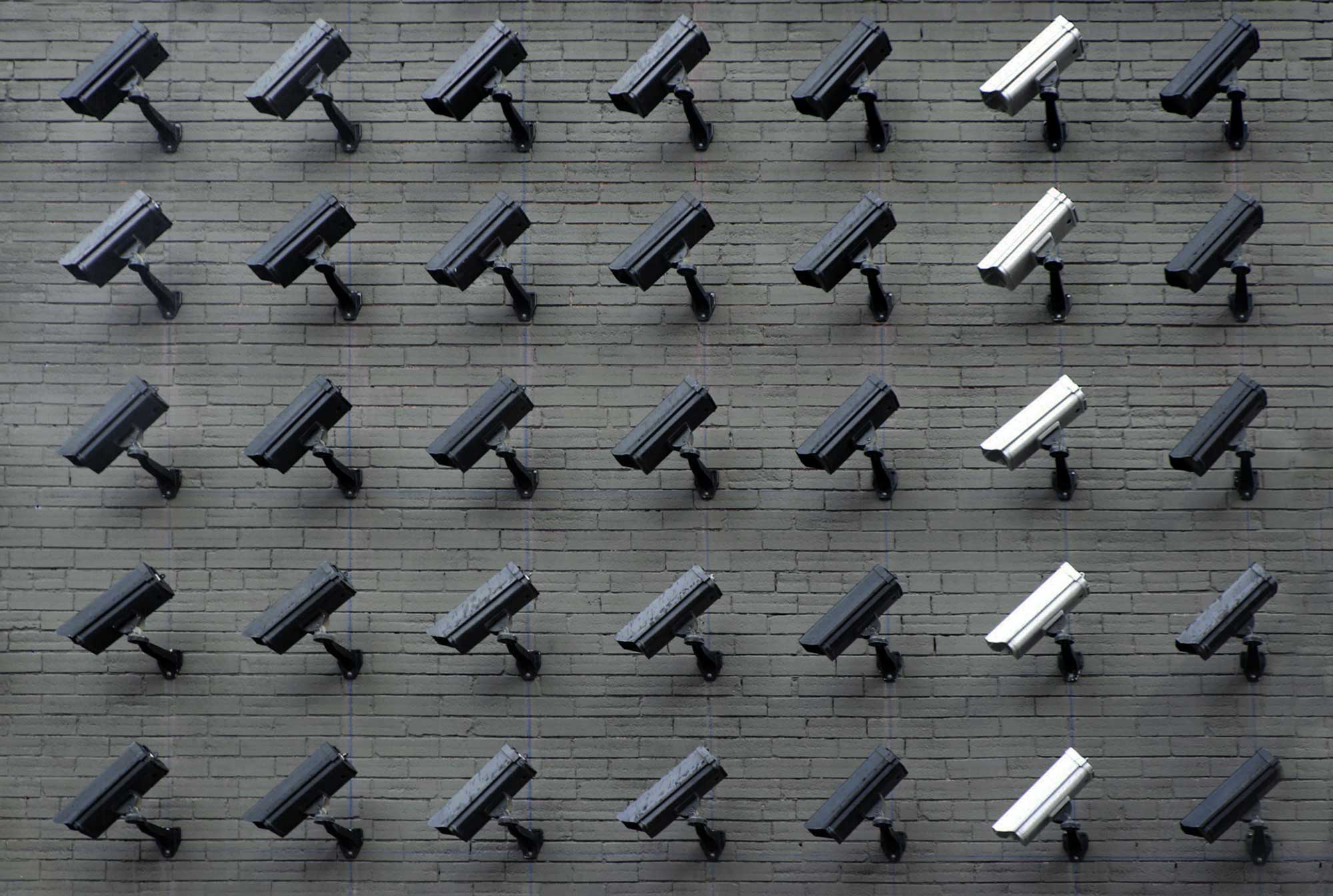 Online privacy and security are topics everyone should be concerned with but few have the knowledge or experience to do it themselves. I've compiled a list of tools and apps I use to secure my iOS and padOS devices. Some features are also available on desktop and notebooks.
2FA for iCloud
With two-factor authentication, your account can only be accessed on devices you trust, like your iPhone, iPad, Apple Watch, or Mac. When you want to sign in to a new device for the first time, you'll need to provide two pieces of information—your password and the six-digit verification code that's automatically displayed on your trusted devices. By entering the code, you're verifying that you trust the new device. For example, if you have an iPhone and are signing into your account for the first time on a newly purchased Mac, you'll be prompted to enter your password and the verification code that's automatically displayed on your iPhone.
Because your password alone is no longer enough to access your account, two-factor authentication dramatically improves the security of your Apple ID and all the personal information you store with Apple.
Find My
The new Find My app combines Find My iPhone and Find My Friends into a single app on iOS, iPadOS, and macOS. Find My can help you locate your devices and your friends and family and can even allow you to locate some offline devices.
Why is Find My on my security list?
Find My not only allows you to find lost devices, it allows you to put a lost device in Lost Mode which locks it immediate and starts tracking its location. You can even display a message on the device's screen. If all else fails, you can erase the device to keep your data from falling into the wrong hands.
Find My also enables Activation Lock which is designed to prevent anyone from using or selling your device. The person will need your Apple ID and password before the device can be erased or reactivated.
Encryption
If devices is stolen, the thief may try to read or export your personal data. If your device is unencrypted, hackers will have access to anything stored on that device, including photos, emails, documents, and contacts. Even if you're a normal citizen, your exposed data can cause a lot of headaches financially, personally, and/or professionally.
You should enable encryption on every phone and computer you use. Encrypting your devices makes it nearly impossible for a thief to read your data without having your encryption password.
Some more info:
DNS Protection (1.1.1.1)
1.1.1.1 is an essential app for anyone using an iOS device.
Your Internet service provider or carrier can see every site and app you use—even if they're encrypted. Some providers even sell this data, or use it to target you with ads… ahem, VZW.
1.1.1.1 with WARP prevents anyone from snooping on you by encrypting more of the traffic leaving your phone.
1.1.1.1 is a service created by Cloudflare. Cloudflare is a well-known and trusted global cloud platform. They "believe privacy is a right" and "won't sell your data, ever."
Download 1.1.1.1 from the App Store. Learn more about 1.1.1.1.
1.1.1.1 also works with all devices including notebooks, desktops, Android and Windows devices.
Password Managers (1Password)
Nowadays, a password manager is essential. A password manager can help generate complex passwords and make storing them simple on your devices.
For basic password management, many people can get by with the built-in password manager on iOS/padOS/macOS. I do love the built-in keychain, but it is not robust enough for my needs as a web developer—since I manage things like server details, ssh keys, FTP, and MySQL users and passes.
Because of my needs, I use 1Password. This robust app stores everything… I mean everything:
Logins
Keep site address, username, and passwords together.
Secure Notes
Keep notes and keep them secure
Credit Cards
One of my favorite features. Keep all your credit card numbers, CCV, expiration date, and account information securely in one place.
Bank Accounts
Keep your bank account information secure. I keep my bank, IRA, and other financial account information here.
Databases
I use A LOT of databases. Keeping up with those usernames and passes, host details, and server info is a challenge. Now, I can keep them securely and access them on any device.
Drivers Licenses
I keep my details and my husband's in the app. I never have to ask him for his info or dig in my wallet for a DL number or expiration.
Servers
Another big one for me. Much like databases, I access a lot of servers. This means, usernames, passwords, addresses, and details for each server and sometimes a production, development, and staging environment. I now have one bucket for all my server details.
The app also allows for social security numbers, identities, memberships, and software licenses.
Additional features 1password offers:
Watchtower
Keeps track of password breaches and security problems associated with your accounts and notifies you.
Access anywhere
Whether you use a browser plugin, the desktop/notebook app, or the mobile app, 1Password is easily accessible.
2FA for sites
Store those two-factor authentication codes from various websites in 1password and associate it with your login for the site.
The kicker for some is the price. It's $2.99/mo for individuals or $4.99/mo for families. For me, the security features and never forgetting a password or important details makes the price worth it.
Save your passwords and log in to sites with a single click. It's that simple.
Additional apps/services include:
2FA for Apps (Authy)
I recommend everyone use a two-factor authenticator if possible. Many major sites offer this feature. 2FA allows a user access only after successfully presenting two or more pieces of evidence for authentication. Those texts you sometimes get when logging into a site are a low-level form of 2FA and not as secure as a 2FA with a passcode generator. You should never use your phone number as a two-factor method.
I recommend 2FA should be installed on all accounts that can lock you out of other accounts: e.g. a Google account, email applications, an Apple ID, and financial accounts.
I use 1Password for my 2FA, but also use Authy for a few specific accounts and think Authy is a great service for those on a budget or in need of basic 2FA features.
Jumbo
Jumbo is aiming to solve privacy's biggest design problem by providing a single, simple interface that gives you an easy way to access your settings from one place. 
It scans the apps and websites you use and provides actionable recommendations to increase your privacy and security.
The platforms and services Jumbo currently targets include:
Facebook
Messenger
Google
Gmail
YouTube
Google Maps
Chrome
Twitter
Alexa
Once you create an account and authorize specific services, Jumbo will go through each platform/service and provide recommendations for securing these services and particular vulnerabilities. Every single person should try out Jumbo just to see the risks many of these services have.
Learn more about Jumbo in the launch blog.
VPN
A VPN, or virtual private network, is a useful tool to secure an internet connection. It guarantees that data you are sending and receiving is encrypted, preventing people from snooping on your traffic. DO YOUR RESEARCH. Some VPNs have been known to harvest traffic which is literally the opposite of what a VPN should be doing. I won't personally make recommendations on a service because different people have different needs and expectations.
Browse Privately
Always use a privacy-first browser. Always. I'm not talking about Private/Incognito mode; I'm talking about a browser that puts your privacy first. In other words, delete Chrome ASAP. Browsers like Brave, Firefox, and Safari all deliver when it comes to a more private browsing experience by blocking
Search Privately
If possible, always use DuckDuckGo.  DuckDuckGo is a privacy-first search engine that does not store your search history, has strict location and personalization permissions, and publishes regular content teaching people how to be safer on the web. Unlike the other engines, they don't use fingerprinting and data collection to create profiles on all of your online activities.
Delete Facebook
One of the single biggest things you can do for your sanity and online privacy is delete Facebook. Not only will you enrich your personal life with more direct contact with friends and more free time, you'll stop becoming a product that Facebook sells.
I'm so anti-Facebook, that I've blacklisted all known IPs and domains from my network and in my browser. I've done this because the Facebook pixel is on so many websites. Even if you don't have a Facebook account, Facebook has a digital fingerprint of you, your family, and your household. I do everything I can to keep Facebook out of my digital world.